With more than five decades experience of commercial printing coupled with our standards of quality have earned us a position of high repute in the industry.
No. 1 Offset Printer in Jharkhand
Anapurna Press and Process – Specialized in qualitative process offset printing with high end customization as per clients needs. Our skilled designing team provides the best of designs and our prints have a stand-alone image in the market. Our Digital Offset Printing has an upper hand on all other printing alternatives being providing high resolution prints; it works well on Book Printing, Sticker Printing, Label Printing, and Brochures Printing. We offer Commercial Offset Printing at the most reasonable rates across markets, making it highly affordable as per our customer's budget.
ISO 9001:2008
We are now an ISO CERTIFIED organisation.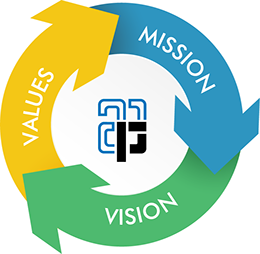 Mission & Vision
We aspire to deliver top quality products and services to clients globally. Having carved a niche for the company in Asia & Africa, we hope to be associated with offset printer's overseas setting up base in India for their printing and packaging requirements. It is our mission to provide our clients with a one stop solution for all their printing needs by providing: - Supreme Quality - Cutting Edge Technology - Cost-Effective Solutions - Efficient Printing Services - Timely Delivery - Creating Value for a Global Clientele
We are here to help!
We offer excellent outcomes for your full color posters and digital posters; offset printed posters as well as large format posters. Our press provides an option to our clients to control, whether they need moderate or high volume poster printing. There are many online printing companies that have quality Poster Printing Press. Aside from providing quality poster prints they also offer cost effective prices. Hence, before you decide on printing companies do some shopping first to find the best poster printing equipment suitable for your poster printing need. When you see a company skilled in poster printing, you know that they have the experience necessary to handle your print job well. We, at Anapurna Press and Process are one of the leading printers providing end to end printing solutions including multi-colour and single colour offset printing, commercial printing services for calendars, catalogues, brochures, posters, annual reports manuals. We have a rich past history of business operations since 1969 with a vision to offer reasonably priced printing solutions for Offset Printing, guaranteeing 100% customer satisfaction and delight. With more than five decades experience of commercial printing coupled with our standards of quality have earned us a position of high repute in the industry. Through our uncompromising attitude with the quality of printing, we have obtained a long list of reputed clientele across the country. Supported by a team of qualified and skilled professionals, we use cutting-edge technologies for carrying out each project keeping in mind clients' specified instructions and exact requirements
Why Choose Us?
Well supported by a team of highly skilled professional printers, graphic designers, and layout designers, among several others.
Inserts/ Fliers & Leaflets are printed to cater to the requirements of the Pharmaceutical and FMCG industry. They act as product information inserts and are printed on art paper. This paper comes from our trusted long term paper mill suppliers.
Brochures and Product Manuals require premium quality in printing and fabrication. HKPPL is well equipped to handle all such specification. With Gloss, Matt Lamination, Printing on Textured Paper, Spot UV, Perfect / Comb Binding and various other techniques, we deliver our very best in all areas of operation.
Promotional Items are generally created for Brand Recall. We specialize in conceptualizing, designing and manufacturing of promotional items like Chit Blocks, Manual / Product Information Dispensers, Diaries and other Stationery Material.
Applications: Pharmaceutical Industry, FMCG Product Promotion, Food & Drink Manufacturing Industry, Automobile Industry, etc.
Planners and Calendars are a good mode of round the year indoor advertising for a company or product. They can be manufactured in numerous ways. We create Desktop Calendars, Wall mounting Calendars, Pocket Calendars, Wall Planners, etc. The application of these products can be made to multiple industries that require direct promotion to their target audience.